Businesses are asking a lot of questions after Meta plummeted 26%, (or $332 billion AUD) in just one night in February.
In the world of Big Tech, any changes can make a magnitude of difference across many factors, particularly in business. So it's no surprise that there are a lot of questions being raised when a company as big as Meta fell sharply in just one night in February.
Particularly about the bread and butter of social media: Facebook and Instagram ads.
Should I be worried about Meta's stock slump?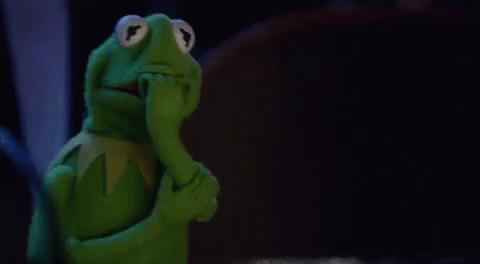 Part of the way stock prices are evaluated is through the perceived value made by analysts' expectations.
Analysts, traders and journalists had high expectations for Meta, and after CEO Mark Zuckerberg released an announcement that they wouldn't be making the estimated returns in 2021's last quarter after enduring new external and internal challenges, confidence in the company dropped.
Why didn't Meta meet its expected return in revenue?
Here's the BREAKDOWN of the most immediate challenges Meta has faced in 2021:
Apple's iOS 14.5 update and the latest changes in Google's privacy policy around data tracking
Daily active users slightly fell in Europe US and Canada from over in the Q3 of 2021, compared to the start of the year
Facebook users fell significantly across Africa, Latin America and India.
Facebook also had to remove a lot of accounts that were bots or violated their rules
Heavy investment into the metaverse
Investment into new products for marketers
Supply chain issues that potentially may have also affected eCommerce businesses that rely heavily on Facebook and Instagram ads
The good news is that Facebook's parent company Meta still remains profitable. It is unlikely that the company will be closing shop anytime soon; marketing services are still available and used hotly in demand in Meta's owned platforms. Facebook alone rose in revenue from $22.862 billion on 31 December 2020 and $23.239 billion on 30 September 2021.
However, some changes are coming to Facebook and Instagram marketing, and consequently possibly to your ads, if they are not already here.
How does Facebook's market loss affect my ad campaigns?
'Less Data'
Apple's iOS 14 update and the latest changes in Google's privacy policy has changed the way users can control their privacy and limit how their personal data is shared.
This means users can now opt-in or opt-out of Apple's Identifier for Advertising (IDFA). Now the first time someone opens an app on their iPhone, they'll see a prompt that asks their permission to allow Facebook to track activity on the app.
Google has also updated changes to data tracking on the search engine and increased regulations on transparency for apps on Google Play.
In line with these policies, and Government bodies cracking down on the ways personal data can be collected, shared and handled, the data pool for targeted social media advertising has significantly been reduced.
The good news is that Meta anticipated this and a large chunk of investment has already gone into designing and creating new products for marketers in response to these changes in personal data collection and use. However, the change is not without its hurdles.
What this means for implementing ads
Waiting through The 'Learning Period'
Facebook has changed the way ad campaigns get shared with targeted audiences. Previously, collected data allowed Facebook to assist marketers in creating pointed campaigns that got their ads in front of their ideal target audience.
In line with changes for iOS 14, Facebook is also using added methods such as predictive algorithms it develops with the inputted set of data to understand who best to place the ad in front of. For example, those interested in a cafe in the area might be interested in other similar cafes in the area. Alternatively, if someone clicks on ads for fitness equipment and then on protein powder, the AI will understand that those interested in buying fitness equipment may also be interested in buying protein powder.
Facebook and Instagram's algorithms get more effective at handling this data set, the more times it shares the ad and gets engagement. While it might depend on the type of business and offer on the ad, the average learning period for FB and IG ads is 3 months. This is roughly around the time the ad gets 30 conversions. However, for more niche businesses, this period will likely be longer.
Ads are Less Receptive to Change
After an Instagram or Facebook ad campaign goes live, Meta's algorithm begins learning and developing an understanding on who to put these ads in front of through first-party data. However, any changes to the campaign (even just in phrasing or cost) will bring Meta's understanding of that data set back to zero, meaning the learning period will need to begin all over again. This also means that your approval is very important to us before the campaign goes live.
Casting Out Wider Nets
As less customer behaviour tracking data is available, with a lot more people opting out of third-party data sharing on Apple devices, social media marketers are spending more time identifying more and more target groups. In the past, running more focused and targeted ads was important for maximising results and lowering costs. Now it's critical to stack a lot more target groups on top of each other to cast out a wider net to get the ad out there.
How it Affects Budgeting
Small budgets may not be as effective for a pure Facebook or Instagram campaign strategy, as there will be an expected teething period before the ads really deliver after these new changes. This may mean increasing the upfront ad spend for better results or diversifying strategies with the budget.
More Retargeting
Another strategy we're using to get around this challenge is retargeting. This means putting more targeted ads in front of traffic that has already purchased through your store or visited your website before. So that there's a more qualified audience getting impressions and you're getting a higher ROAS for money spent.
Results that AdVisible was Still Able to Achieve
Despite these changes, AdVisible's social media agency continues to research, work and innovate to get around these challenges to provide the best results for our clients.
HerbiDoor achieves +200% in ROAS in 6 months!
HerbiDoor was a new client that we took on that was struggling with taking on the iOS 14 update while they were running social media ads in-house.
We built up customer profiles on demographic, interests and professions most likely to convert to better target cold audience ads, and used these insights to create ad campaigns to take this audience completely through the sales funnel.
+80k extra impressions per month
+200% increase in return on ad spend
+154% increase in click through rate
Read more about results we've achieved with our other case studies.
Facebook Grows in Australia
Despite the lower performance for Meta in other countries, active Facebook users continue to grow in Australia: going from 17,690,000 users in Jan 2021 to 21,452,400 users in Jan this year.
Think it's time to talk?
We're always happy to help and connect with you if you have any concerns about how Facebook's market loss affects your ad campaigns, or just would like to consider revising your strategy.
Combining socials with Google Ads has helped our agency gain more insight about the target audience and market for our clients. Branching into more SEO has also helped build up website traffic for our clients organically, which has helped allow social media PPC to go even further.