Since late October, the Facebook news feed from mainstream, tech and digital news outlets have all been awash with headlines about Facebook's name change, along with attempts to teach us all about the Metaverse. No easy task.
While Facebook may have won the rights to the name Meta, the Metaverse is an entirely massive concept of which Facebook, or Meta, should we say, is so far just a small part.
To help explain the impacts of this change, we'll start first with what the names mean, what the concept is, and why the change is significant.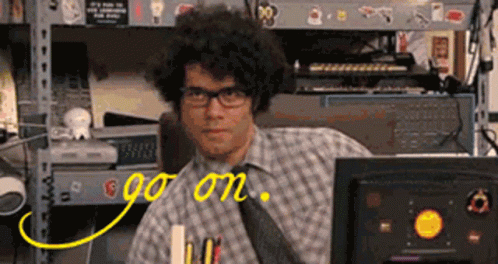 Why did Facebook change its name to Meta?
As reported by Trusted Reviews, the Founder Letter that went out to staff about the Facebook name change said:
"We're now looking at and reporting on our business as two different segments: one for our family of apps and one for our work on future platforms."
"Our work on the Metaverse is not just one of these segments. The Metaverse encompasses both the social experiences and future technology. As we broaden our vision, it's time for us to adopt a new brand."
Essentially, Facebook's rebrand is a big statement to indicate the company's intention to be seen as a "metaverse company," as Zuckerberg told The Verge. The name is also symbolic. From its Greek origins, Meta means "after" or "beyond," nodding to their commitment to future-focused technologies.
This angling away from Facebook is less about Facebook and more about trying to reposition themselves as the multifaceted organisation that they already are. For more than a decade Facebook has been working on future-focussed tech hardware, with augmented reality (AR) and virtual reality (VR) two huge departments under the parent company.
What is Meta(verse)
Today the Metaverse is a concept that has the attention of two sides of the tech sphere.
The Big Tech companies in Silicon Valley want to find a way to build, commercialise and cash in on this future that is coming, whether they're involved in it or not.
The Web 3.0 proponents — the blockchain and crypto crew — who believe that blockchain and decentralisation is the building block for the Metaverse.
These two visions are not always in alignment but they both see our new technologies on the precipice of building virtual worlds. Already there are a lot of indicators of this. We have video games where people can build entire worlds. Through the blockchain and cryptocurrency, the things they buy for that world have value and can be sold to others in that world.
The possibilities for businesses and advertisers in this space are completely endless and developments by companies like Facebook/Meta are almost certain to introduce avenues for businesses to get involved without the huge learning curve of understanding the language and technologies of the metaverse.
Meta so far is working on building the "next generation of technology," particularly in the AR and VR space. Meta already has more than 10,000 employees dedicated to its consumer hardware department. These folks are responsible for building AR glasses and other technologies to power augmented and virtual realities.
Zuckerberg's vision for the Metaverse is that it will be largely augmented or virtual, hopefully requiring his technology.
Does Facebook's name change impact advertising?
News of the name change has very clearly stated that Meta is more to describe and highlight the diversity of the company, of which there is now the family of apps and the future platforms. The family of apps is unchanged in all of this change.
Companies relying on Facebook ads to reach their audience can expect services to run just as they always have. Perhaps with the added bonus of more people attracted to the Facebook social platform as a result of its future-focused rebrand.
If you want to reach the right audience on the social media platform that still has the most users in the world, get in touch with the team at AdVisible to set your campaign up for success.