We're kicking off 2022 with exciting news!
The AdVisible team is pumped to announce that we're the winners of APAC Awards' Best PPC Campaign Award for Catch Fitness!
Read below to learn more about the PPC campaign that 'wowed' the jurors.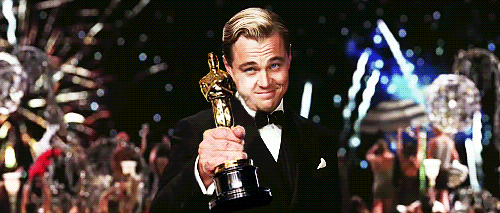 What are the APAC Search Awards?
The APAC Search Awards are a prestigious event that recognises and celebrates the Asia Pacific's best of the best search agencies, companies, campaigns, and people who work across many industries to increase engagement, achieve growth, and add value to a company.
With the world of online search being an ever-changing landscape, a company has to plan for every eventuality. No matter how complex or straightforward an online marketing campaign, an agency has to be prepared to think innovatively, be technically creative and optimise every opportunity.
With the Asia Pacific spanning hundreds of kilometres (think of Hong Kong to New Zealand!), beating other digital agencies would be, without a doubt, a tough competition.
By winning an APAC Search Award, an online marketing agency can showcase excellence, attract new clients, award teams and individuals, and solidify its position as a leading expert in Google Search.
According to the APAC Search Awards, "PPC has evolved a lot from the days of extensive keyword lists and manual bid changes in a transparent auction. The increased technological influence, scripts and feeds, and targeting individuals over keywords have transformed PPC into an advertising channel. They looked for the best of the best, where businesses have made the most of the new innovations for maximum effect" in the form of one campaign.
It was AdVisible's Google Ads campaign for Catch Fitness that garnered their recognition and won the "Best PPC Campaign" throughout the entirety of the Asia Pacific!
The campaign: "Catch Fitness – Worth Their Weight in Google Ads"
So what was unique about our PPC campaign? According to the APAC Search Awards, we left no stone unturned when developing a strategy that was guaranteed to skyrocket their ROAS and ROI.
The client & their objectives
Catch Fitness is an online e-commerce store specialising in providing quality commercial gym equipment for fitness experts requiring fitness equipment to kit out their premises or people looking for quality equipment for their at-home gym.
While they have received excellent results with launching their Google Ads campaigns prior, they needed to give them an extra boost.
They tasked AdVisible to help further structure and optimise their campaigns, strengthen their overall ROAS, and hit $1,000,000 a month in revenue by Q4 of 2021. So, they turned to AdVisible for guidance to kickstart a healthy Google Ads journey.
Objectives:
Improve brand awareness within a highly competitive industry
Drive qualified traffic to their website using Google Ads
Optimise shopping and search campaigns to increase ROAS while reducing ad spend
The Strategy & Creativity
From the findings of our Google Ads audit, our experts saw that Catch Fitness's Google Ads account had demonstrated improper use of location ad targeting, duplicated shopping product groups across different shopping campaigns causing ad targeting conflict, as well as insufficient text ads and responsive search ads in their ad groups.
To fix these issues, we stripped down their Google Ads account and implemented the following optimisation tactics.
✔️ Set up Google Shopping & Conversion Tracking properly:
Allowed us to attribute Catch Fitness' conversions accordingly.
Pinpoint a more valid ROAS score.
Gave experts a clearer picture of revenue information.
✔️ Re-work Smart Shopping Campaigns:
Fully optimised their Shopping Feed, e.g. Titles, Descriptions, Product Type, GTIN values etc.
Paused underperforming product groups driven by a low conversion rate and high CPC's.
✔️ Location Targeting:
Enabled relevant location targeting across all campaigns.
Added negative locations across (other countries) all campaigns to filter unwanted traffic.
✔️ New Bidding Strategy:
Switched to an automated bidding strategy to maximise conversion performance.
Used Google Machine Learning to analyse consumer behaviour of customers most likely to drive traffic and maximise conversion performance.
Switched search campaigns on Target Cost-Per-Acquisition (Target CPA) bidding strategy to identify the campaigns that drove better conversion rates and had high cost-per-acquisitions (CPA). This strategy allowed us to reduce cost-per-leads.
✔️ Enabled Audience Targeting:
To filter irrelevant traffic and refocus on users who were most likely to click their ads and then convert, we added the following in-market and affinity audiences including Health & Fitness Buffs, Sports & Fitness, Sporting Goods etc.
✔️ Extended Text Ads & Responsive Search Ads:
Implemented fresh new ad headlines and descriptions allowing for improved A/B testing on future campaigns.
The Results
When it comes to Google's PPC advertising, our AdVisible experts are true pros. AdVisible began as a paid search company, so we knew how to help Catch Fitness make the most from Google Search. Our four-step process has helped businesses just like Catch Fitness achieve real results, time and time again and ultimately, lead us to win the Best PPC Campaign Award for 2022!
From re-working Catch Fitness's shopping campaigns to enabling audience targeting to thorough A/B Testing of new shopping ads, no optimisation stone was left unturned- the results, phenomenal!
In 2021, our perseverance and rigorous research demonstrated just how far we stripped Catch Fitness's Google Ads account to pinpoint exactly where the client was failing in their business goals, and how we could better manage their account.
Our PPC campaign proved that we took our time to learn Catch Fitness's products and services inside-out. We learned what the client was offering, their competitive landscape and their target audience. With our senior expertise and thorough analysis, our team worked to craft a Google Shopping advertising strategy that was guaranteed to skyrocket Catch Fitness's ROI.
From achieving $924,062.86+ revenue and exceeding their forecasted growth in August, cementing a new average ROAS of 22.91, achieving a 215.02% increase in online completed transactions, to driving their average CPC down to $0.57, Catch Fitness's PPC campaign showed no signs of stopping!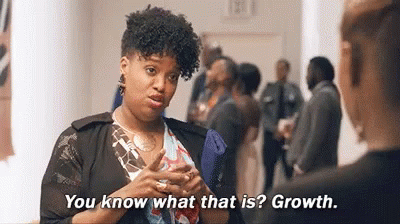 Looking to drive targeted, high-converting traffic to your website? Put your brand in front of thousands, and only pay when they click on your ad with AdVisible's Google's Search Ad Services. Get Started Now.