Throughout 2021, YouTube has been busy enhancing the experience of its content creators with five hot new features that give them better audience insights and allow them to take control over ads and chapters. YouTube content creators rejoice!
It's not often we get news that features are becoming richer entirely for the creators' benefit. Unlike algorithm changes that mean more work for similar results, these new YouTube features present huge possibilities for video creators. We're here to unpack the best YouTube features and help you get the most out of the new goodies.
The new YouTube content creator features are:
Evergreen video insights
Trending hashtags
AdSense blocking controls
Bulk editing of video chapters
Appeal yellow monetisation icons on mobile.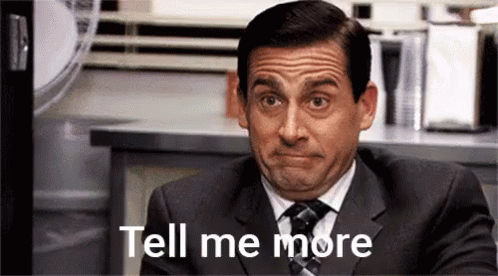 Evergreen video insights
Acknowledging the importance of evergreen videos — those that have been popular for a while, a.k.a. old videos — YouTube ran a pilot program in August, with a small group giving them greater insights on evergreen videos.
Thanks to the high praise of this new feature, it was rolled out to all in September.
This is an important feature as it lets YouTube content creators understand how their old videos impact the performance of new videos and their channel as a whole. Old videos can be the source to lead viewers to the channel for the first time. The ability to analyse these trends and discover how and why people view older content helps creators craft better content strategies.
Trending hashtags (US only)
Although this feature is currently only for US mobile users, what goes on there is often a sign of what's to come here in Australia.
This new feature is one for YouTube users as well as creators. It's an effort from YouTube to increase the use and awareness of hashtags, which benefits both sides.
In the explore section, hashtags let users see what's trending and lead them to other similar content. The hashtags displayed are those that YouTube identifies as the fastest-growing among users. Based on the top hashtags, YouTube then offers subsets across a variety of categories.
The way creators can use this feature is basically the same as users. Check out hashtags to see what's most popular. However, rather than getting lost in entertainment, hashtags can serve as a source of insight to guide future video direction based on what's trending.
AdSense blocking controls
Video creators that are particularly cautious about who and what they align their brand to will be over the moon with the new AdSense blocking controls. Previously only available to those in the YouTube Partner Program, the new controls let creators specify which types of ads, or even which ads specifically, they do and don't want to appear on their channel.
Now available to multi-channel affiliate networks (MNCs), this will be one of the best YouTube features to make careful editorial judgements regarding the types of ads welcome on their channel.
Bulk edit video chapters
Automatic chapters came out as a new feature not long ago, automatically breaking up videos into chapters to make them more skimmable for viewers. This was originally rolled out for newly uploaded videos, but based on its smashing success, it's been extended to include all videos.
The automatic chapters feature is limited by YouTube's algorithm, which has to be able to detect chapters within a video and determine how to categorise the content. This leaves many content creators still wanting to retain chapter control, and now bulk editing has caught up to make that much easier.
This new feature lets creators bulk edit chapters of numerous videos at a time in the upload list by allowing or disallowing chapters. Chapters can also be switched off in the uploads defaults so that creators always have manual control.
Appeal yellow icons on mobile
For creators in the YouTube Partner Program, appealing yellow icons — a sign that a video has little to no monetisation privileges — used to only be possible on desktop. Now, this feature is coming to the Studio Mobile app.
The appeals process has been a way for creators to challenge the yellow icons and get their ad privileges back up and running. With the appeals process now streamlined on the Studio Mobile app, creators can raise and try to win their appeals much faster than before.
When advertisers want their YouTube ads to be seen in the most appropriate place, this extra control from creators is actually a huge benefit. Creators know their audience, and cutting out or encouraging ads from particular brands or industries will only help to make positioning stronger.
The new features from YouTube really go a long way in strengthening YouTube's ad offering against its competitors, like Facebook.
How YouTube's new features impact consumers
Improving the capabilities of content creators naturally improves the experience for YouTube viewers, which makes the platform better overall. The better the experience, the more people come on and see more content, benefiting creators and advertisers as much as it does the users.
If you want to enhance your YouTube presence or capitalise on its ad functions to reach a broader audience, the team at AdVisible have staff that work on both sides of the platform to get your videos seen. Contact us today.