Opening your first eCommerce store on WordPress can be very exciting. Besides all the options you have for your website's appearance, there are also countless web plugins promising to improve your site's function – all vying for your attention! And once you discover all that's out there, it's easy to get carried away.
After all, when there's a plugin designed to target everything, it's easy to download a plugin for – well, everything.
So what can the problem of a lot of plugins be? Just a little clutter in the backend. Unfortunately, it can be a lot worse.
Having a website loaded with too many plugins can cause many problems for your website, your customers and your conversions. Keeping you from reaching those important goals for your business.
#1 — Slow loading speed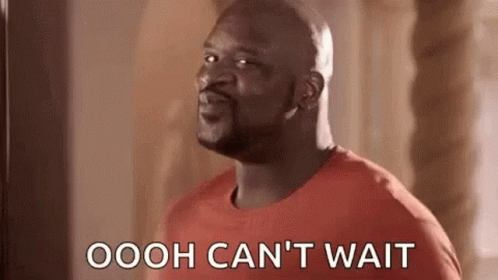 Having a lot of plugins can make your WordPress site load slower than it might otherwise be.
While you might think that end result looks or works well enough to be worth it, research shows that it can be majorly disastrous for your website.
In our attention-starved digital world, fast loading time is one of the key factors behind technical SEO. 40% of people click out of a website when it takes more than 3 seconds to load. This doesn't just mean you lose out on more potential leads or customers who might otherwise buy your product, but it also affects the conversion activities of your site and signals to Google that your website isn't worth showing to more people. Limiting how far it can or may be able to rise in the search results.
That is why one of the first things our SEOs do is see what plugins we can cut out to improve the technical SEO factor AKA Core Web Vitals.
#2 — Increased security risk
Threats from cyberattacks are rising. 13% more than last year. While it may not be a large number, you can see the mass effects from large companies like Optus, Medibank and Energy Australia when they get affected.
When it comes to WordPress vulnerabilities for hacking and cyber attacks, the number #1 listed vulnerability has been cross-site scripting.
What is cross-site scripting exactly? Good question.
It's when hackers add malicious scripts to the code of a plugin. So when plugins become outdated, a website's security can be compromised.
Leaving your information and customers at risk.
#3 — Site Crashes
The great thing about managing a website on WordPress is that it is open source, which gives people the freedom to use and change WordPress software. Making most plugins out there free.
The problem is though, that not all plugins are created equally. While some plugins can be very beneficial, others aren't made well or updated frequently and can cause your site to crash.
It's especially devastating when you have buyers wanting a big order, fast — because you can lose out on countless dollars.
So, how many plugins are too many?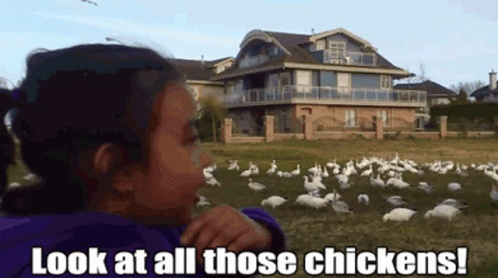 It's different depending on the website you have. Large websites with more multifunctionality requirements are going to need more, while a smaller website can get away with less.
The rule of thumb is 5 – 20, depending on your site.
The fewer plugins you can do without the better.
So here are our tips on how you can go about decluttering your plugins:
Only install the plugins that you need
This probably goes without saying, but it's easier not to have excess plugins if you don't install a plugin that you don't need. There are a lot of plugins that exist that promise to do something that WordPress already offers without one. You might even find when conducting your own WordPress plugin audit that you've doubled up and have got two plugins that can do the same thing.
Make sure to also test them out before installing them, so you can be assured that they won't add more problems to your website than they fix.
Whenever possible, look for coding over a plugin
If it's possible to have your own native coding on your WordPress website over a plugin, go with the coding. While this might not be possible with everything, you may be surprised by what plugins can be replaced by a junior dev.
Remember to update all your plugins
No matter how many plugins you have, it is important that you download the latest versions or updates when they appear. Not only do these updates sometimes help add new features or address past limitations but plugin updates also patch vulnerabilities that may evolve as things change over time.
If you're looking for new plugins to install, this also applies. Always check when a plugin was last updated. If it's been more than a year, it can be a security risk.
Uninstall/delete inactive plugins
What are you waiting for with the plugins on your WordPress that you're not using? While they might not be in use, it still holds the risk of hackers using them to get access and information from your website. Particularly as most people don't keep inactive plugins up to date.
Check if there is good support around the plugin
When a product or software you are using isn't working as you expected it to or starts acting up, the first thing you do, after looking for information online about the problem, is seek out customer support.
It should be the same thing with plugins. Make sure there is a community and help around the plugin by clicking on the "support" tab to see if people are talking and more importantly: if someone is coming back to resolve issues.
Get some help
If you're lost with where to start when it comes to plugins, besides trying to do your own research you can also ask for some help. Many web development agencies like ours have experienced running into these problems before and often offer web support services to set up a new eCommerce business site or ad hoc services to declutter plugins and coding.
That being said, there are plugins that everyone needs.
On the extreme end, you might be thinking. Can I go completely without plugins?
Every WordPress theme requires certain plugins to function properly. So it's not really possible. Fortunately, your website shouldn't suffer from any ill effects as long as you're installing quality plugins and only what you need, provided you are maintaining them with regular updates.
We think everyone should have a plugin for security to help protect your website and a real-time support chatbot to help guide consumers if your online store has a lot of specialised or technical products or just a lot of inventory in general. Other than that, it depends on your business, website size, and WordPress theme.
At AdVisible, we also use these to help address the core functions of your website:
Yoast SEO – for metadata optimisations and XML sitemap generation
Contact Form 7 – for form building
Flamingo – compliments with Contact Form 7 that lets you save the form submissions
Woocommerce – only for eCommerce websites
Happy installing! (Or uninstalling!)
Is your site taking longer than 3 seconds to load? Do you think there can be room for improvement in your website's user experience?
Request a free consultation, and we can discuss how we can help.