There's no doubt that with the sharp shift to e-commerce from the COVID-19 pandemic, the Aussie e-commerce sector is expecting to witness its biggest quarter on record as we move into the final months of 2021.
What's more, recent market analysis has shown shoppers are getting ready to spend big and take advantage of sales through Christmas, Black Friday, and Cyber Monday. Shoppers are already crossing gifts off their list early, our eager staff members included!
With so much going on, now's the time to get ready and prepare your online business, experience, and digital strategy for the rush! In this article, we share insights and online marketing tips guaranteed to help you connect with and grow your audience this Christmas – all with the sole focus of boosting your sales and generating leads!
See how these Aussies are planning to spend big and how!
So what's getting people in the shopping spirit? Insights directly from Facebook have revealed a significant rise in "early bird" mobile-first shoppers who are getting their Christmas shopping out of the way early. Great sales across November, such as Black Friday and Cyber Monday, with major brands offering promotions in preparation for December.
Here's just a few of the eye-opening statistics that we've uncovered:
According to new research from the Australian Retailers Association and Roy Morgan, Australians are gearing up to take advantage of upcoming sales to spend over $11 billion on Christmas gifts alone.
Analytics firm Power Retail forecasts retailers to bank $16.9 billion in revenue through the upcoming December 2021 quarter, obliterating the adjusted total of $9 billion through the December quarter of last year.
Over 50% of the 2400 respondents said they would be doing most of, if not all, of their Christmas shopping online. In 2020 over 5.5 million households turned to online retailers for their shopping needs.
Roy Morgan shines a light on the states where consumers spend the most on average. Data shows households in NSW are the most generous and are expected to spend an average of $902 on their Christmas gifts, followed by Tasmanians at $813, Queenslanders at $705, Victorians at $652, South Australians $645 and West Australians $472.
More than a quarter of Aussie consumers turn to Facebook as an inspiration resource for Christmas retail purchases.
79% intend to spend just as much or more compared to last year, which means retailers with a solid online presence can expect a generous boost in sales!
According to data from Australia Post, the volume of online shopping skyrocketed last year around the adopted Black Friday and Cyber Monday sales as well as Christmas.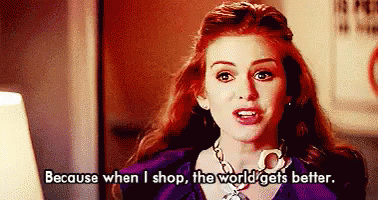 Stay savvy with Digital
"More than ever, we know that consumers are resorting to trusted, bigger brands within each category, so it's also a pretty good opportunity for marketers to prove that they are trusted, bigger brands by signalling that through bigger advertising"

– Adam Ferrier, founder, Thinkerbell
Want to see bigger figures this quarter? Here are a few key reasons to go big on ads this Christmas season to drive better results.
It makes perfect sense to increase your advertising spend and exposure during the season where consumers are shopping the most. However, there are a few important reasons why being generous with ad spend over the holiday season is crucial for your brand's success.
All numbers are on the rise.
Ad impressions rise by 50%
Click-through rates increase by 100%
Direct traffic rises to 150%
Average order value grows by 30%
Conversion rates can go up to 60%
Competition is fierce.
During this festive period, your competitors are snapping up ad space with larger budgets, outbidding you on keywords, and much more. With all the rivalry in the online advertising space, your normal ad strategy might not work as well as you imagined.
To get noticed and stand out in a huge ocean of ads, you'll need to drop a few more dollars into your ad budget this season.
Advertising is getting pricier.
With the rise of brands competing with one another, retail and e-commerce advertisers can expect the cost of impressions to spike around Black Friday and Cyber Monday, meaning investing more early will pay off in November and December when advertising costs are jacked up.
Earlier sales will boost your revenue.
According to research by Forbes, 42% of consumers surveyed said they shop during Black Friday paired with 47% saying they will be purchasing on Cyber Monday. These earlier sales generate high purchase intent in consumers and get them in the mood to buy, don't miss these opportunities!
Here are a few helpful tips to put the tinsel on your Google activities!
Here's the ultimate digital marketing must-have to get your campaigns in good health this holiday season and unlock shopping success!
Whether it's a search for Christmas gift ideas for dad, a special place to eat out, or holiday flights for the family over the break, chances are people are hitting up Google to find answers and a retail solution. With over 3.5 billion searches every single day, you'll want to make sure your brand is visible and your ads are in order.
Get your budgets in order
Ensure that your online store is open for business. Don't miss out on relevant and converting traffic by cutting your campaign bids and budgets short.
Be conscious of unpredictable traffic and shopping times
Monitor your account to ensure that your brand is visible when your customers are searching for your products.
Tweak your budgets to keep up with search growth during seasonal peaks
Start planning and capture increased seasonal search queries. Data has shown that over half of consumers plan to begin holiday shopping in November, with nearly 22% who have in the past started as early as October.
Avoid suspensions and disapprovals
You'll miss out on valuable seasonal traffic if your account is suspended or top products are not eligible to show, this will hurt your results so make sure to follow Google's best practices and guidelines.
Get aggressive with your bids to capture high converting traffic
If you're not using automated bidding, which already factors in seasonal demand, review bids regularly and bid above your competition to capitalise on increasing conversion rates during seasonal peaks.
New products or special product offers?
Update your Google Shopping feed or get in touch with your AdVisible account manager to arrange to get these promoted in time for sales.
Follow these tips to increase sales and traffic with Google ads this holiday season.
Grow your audience and generate leads with these ideas
Target companies with paid social or paid search campaigns
Serve targeted ads promoting your special offers this season to encourage your audience to book corporate packages, events, tickets, hire your venue, or use your service.
Leverage the SEO power of customer reviews
When you encourage users to leave reviews on a third-party platform with strong SEO, you increase the chances of being found by users in search, without paying a single dollar.
Take advantage of timing and direct email marketing
Use Email Marketing to promote gift cards or special holiday offers straight into your audience's inbox.
Create an interactive quiz and get to know your customers
The goal is to "barter" the result of the quiz in return for a new lead, which can be extremely effective when done right. You can promote this across social media and allocate ad budget to reach a wider audience and kick up engagements.
Launch compelling lead magnet offers that people actually want
The right incentive can often lead people to openly share their information with you. You'll need to create an enticing offer which could be anything from a research report to a free tool. You could also offer discount codes, case studies, webinars, whitepapers and more.
Utilise sequential retargeting ads
Retargeting can further boost your social advertising and lead generation strategy by helping you re-engage lost prospects. E.g. a user who clicked on your first ad and scrolled through the landing page but never submitted a form. You can retarget them with ads that encourage them to finish the signup process and later convert.
Want to know more about getting started with lead generation or increase sales through digital advertising and how your business can benefit? Get in touch with our friendly team, we can help!